Description
The most unique way to send a special message with a loved one.
The Love Letter Necklac will warm hearts. With a secret pull out note on the inside, it is the perfect way to send a special message to your loved ones.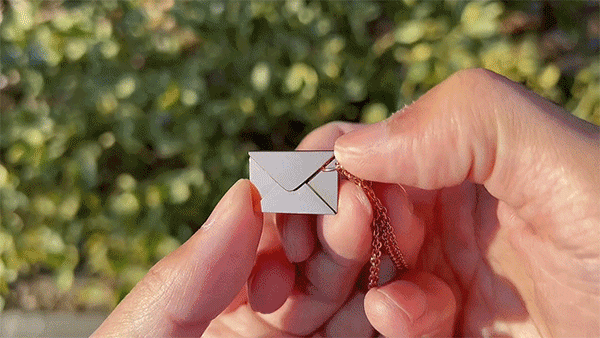 The Love Letter Necklac is the most unique gift for a loved one, a best friend, a mother, grandmother, partner or daughter.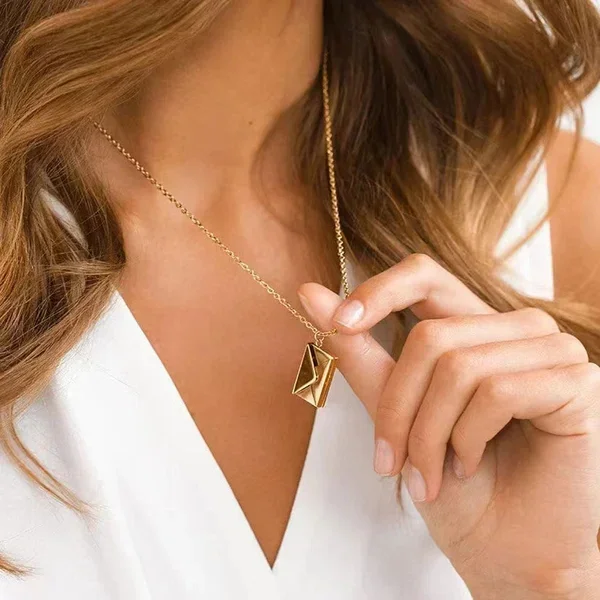 Whether your secret message is meaningful or cheeky, it is the perfect gift for any occasion to say ❤ I Love You ❤, gives words of strength, admiration or appreciation. Your words, your way!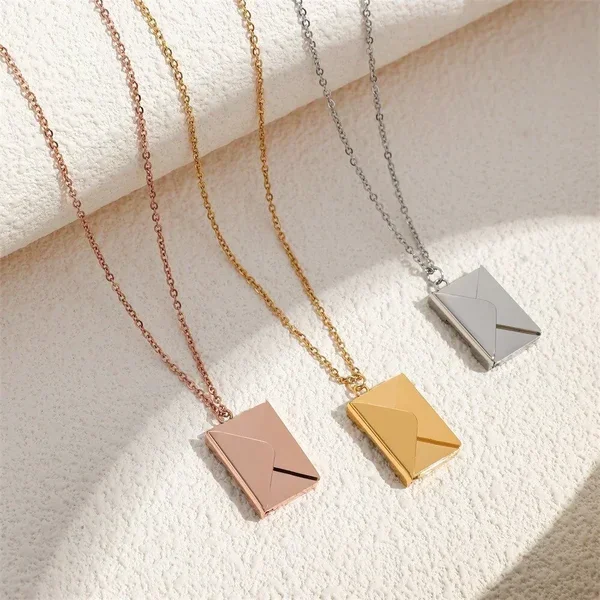 Give your loved ones a love letter they can cherish forever!
The base of the elegant necklace is made from premium 304 stainless steel with a polished mirror finish. Stainless steel is hypo allergenic and does not rust, change colour or tarnish. The gold and rose gold options are plated in 18K gold. All necklaces come with a 45cm / 17" chain the same color as the pendant.
Our Love Letter Envelope Pendant is durable and can be treasured for life!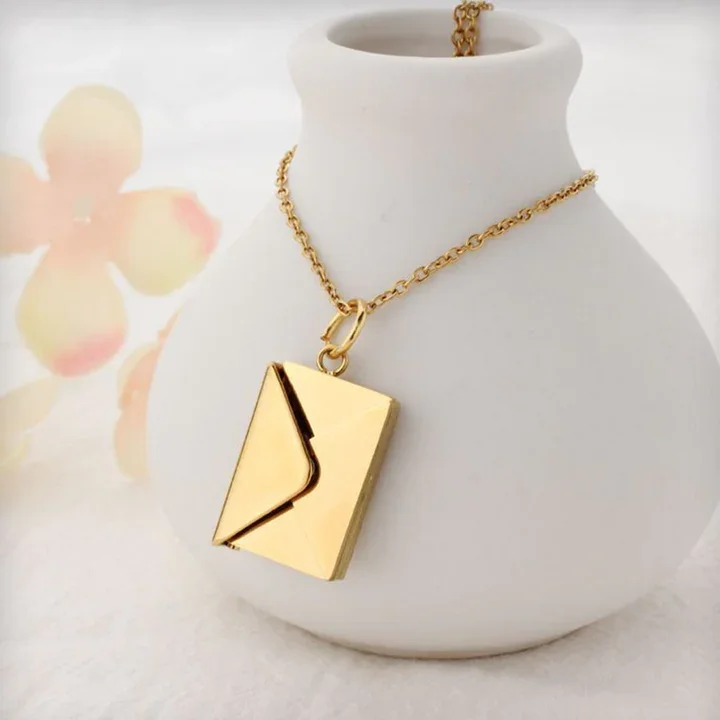 The pendant dimensions are approx. .15mm/0.59" x 20mm/0.78".
Hand-Making the Love Letter Envelope Necklace
Personalised With Your Special Memory
Unique Gift: The Love Letter Envelope Necklace is the perfect gift for any occasion. Whether it's a Christmas present, Mother's Day present, or just a simple "thank you" for a friend, this will make the perfect gift.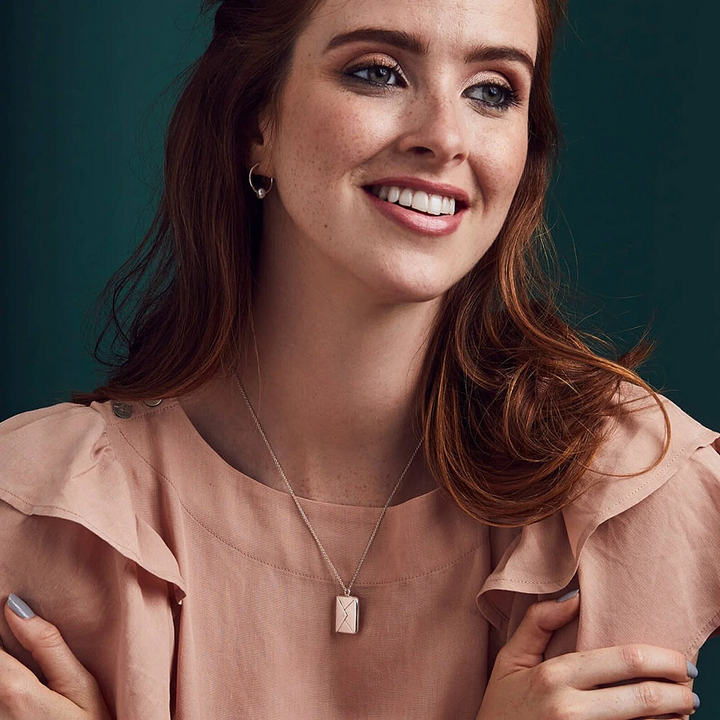 Production and Shipping
The Love Letter Necklac is handmade by us.  

Timeframes may be extended during the lead up to the peak holiday season, so please get your orders in early.
All individual items will be shipped separately within each order.
We will contact you if we require any clarification or further details for your order.
Order a Love Letter Necklac today and surprise your loved ones with a secret message they can cherish forever ❤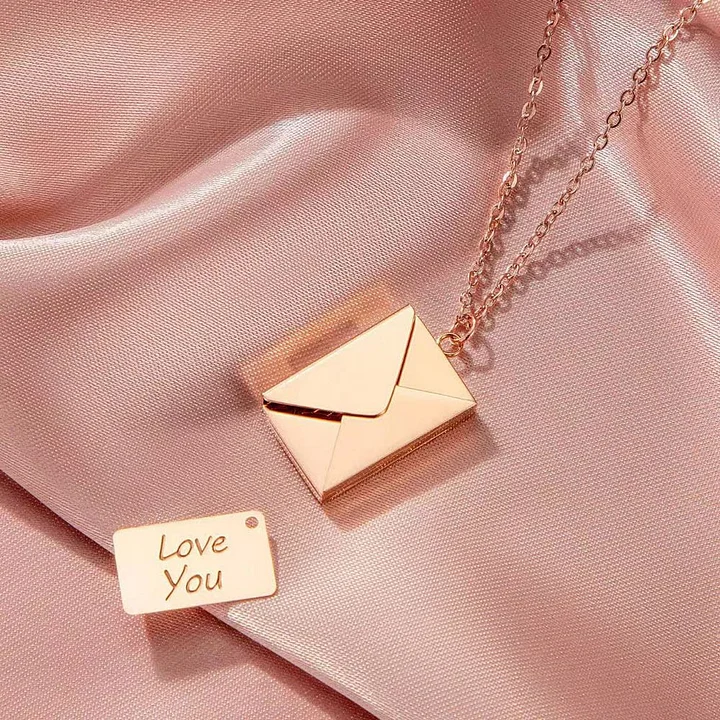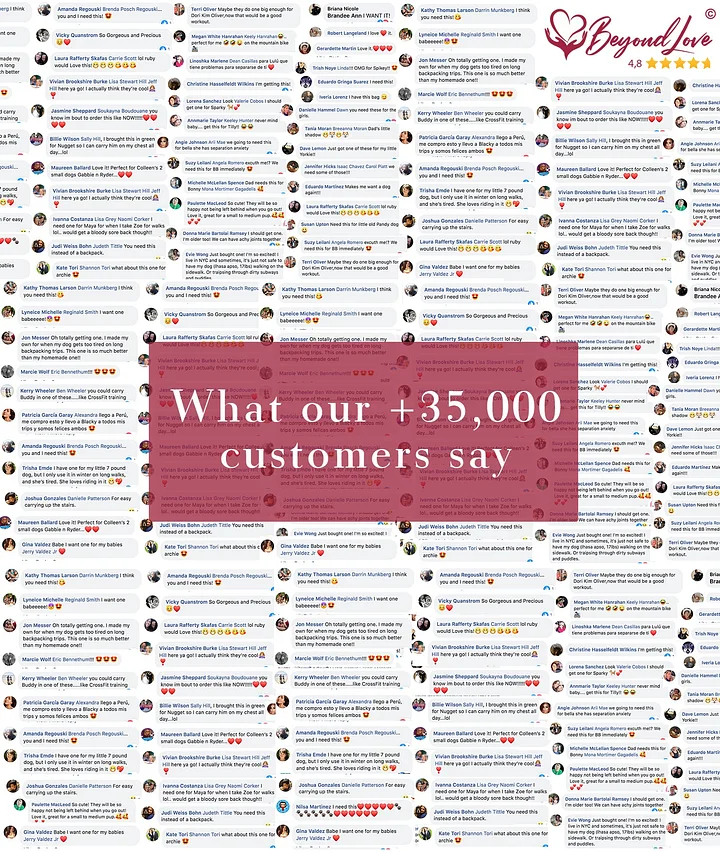 💟💟Love Letter Pendant Necklace
$49.99
silver
TODAY DEAL SALE OFF 30%. No customization fees
Cissyia Jewelry stands apart with its revolutionary production model. Unlike traditional methods, we adopt a factory-to-customer approach, ensuring simplicity and efficiency.